Presenting JEI's new portable complete bevelling solutions.
The all-new SteelBeast® BM-18 is the first in a new generation of portable bevelling solutions, designed to raise the standards in both performance and productivity.
The BM-18 is an all-round performer, with a remarkable 18 mm bevel width capacity and the ability to remove sharp edges by creating a paint-ready rounded edge on steel with a radius up to r5.
All this can now be achieved through easily removable interchange milling heads, featuring an hexagonal screw on/off fitting. This is designed to increase workload, capacity and performance, along with the benefits of speeding up the process of changing the milling head accurately without the use of tools. Furthermore, this will extend the lifetime of the tolling, saving more cost over the life of the machine.
The BM-18 utilises JEI's bespoke indexable carbide tooling to create a perfect machined edge, designed for maximum productivity.
Heavy duty, yet equally portable at only 10kg, the BM-18 beveller suits many applications and materials. It is ideal for both long and short sections, curved surfaces, pipe ends and inside holes.
The BM-18 replaces the popular BM-16 in the JEI SteelBeast® program and is a must for all fabrication shops thanks to its incredible versatility and results.
Now available in stock for purchase or rental. Contact us today to find the perfect bevelling solution for your project and arrange a demonstration.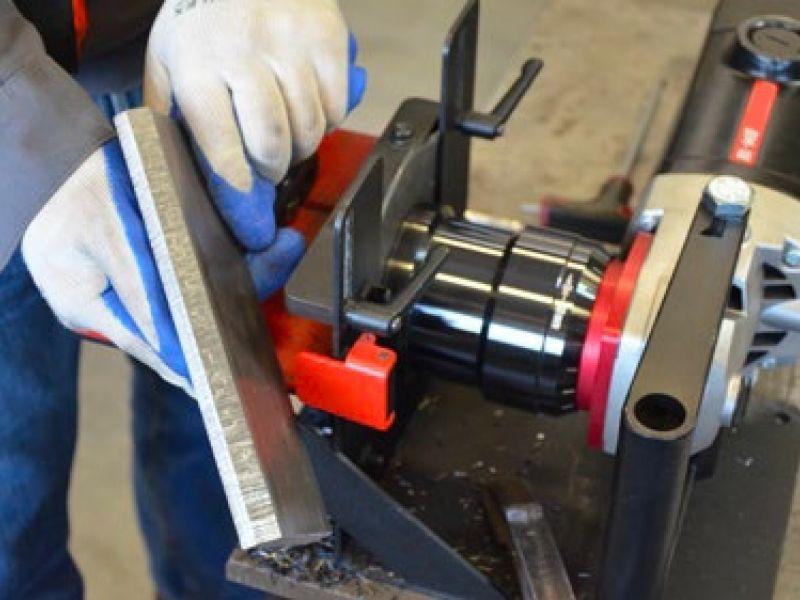 ---